0
2008 Charlotte Bobcats Season Preview
Charlotte Bobcats
Last Years Record: 32-50
Key Losses: The epic suck of Sam Vincent
Key Additions: Larry Brown, DJ Augustin,a healthy Sean May & Adam Morrison.

1. What significant moves were made during the offseason?
Easily the most significant move of the off season was the firing of Sam Vincent. Its hard to truly capture in a few paragraphs how truly bad of an NBA coach Sam was, but I'll try to give you a picture of what Fine Ham Biscuitdid for the Bobcats last season.
Exhibit A: He started Jeff McInnis at the point. This alone is worthy of getting a coach fired, but we're just warming up.
Exhibit B: As a result of playing Jeff McInnis at the point Sam decides to play Raymond Felton at the shooting guard spot.... shooting guard. Ray's first 3 seasons in the league he shot 39.1%, 38.4% & 41.3% from the field. Last year he shot a whopping 28% from the three point stripe. Call me crazy ( and most people do ) but I prefer a shooting guard that can shoot. When you throw in the fact that this made us way undersized at the SG spot then the decision to do this was even more ridiculous.
| | |
| --- | --- |
| Exhibit C: Continually playing Gerald Wallace at power forward instead of his natural position of small forward. Power Forward is something that Gerald can do in spots, but when you match him up repeatedly night in and night out against bigger guys, this is the type of thing that happens. Witness Gerald Wallace's head versus Mikki Moore's elbow. | |
But enough Sam-Bashing, the next key addition that was made was the hiring of Larry Brown. He is exactly the type of coach this team needs. He may be a little nutty, he may like to wear bibbed overalls, but any coach with 1000+ wins and a championship at the NCAA and NBA level is fine by me. His resume demands respect from the players and as plus, at his age he is unlikely to bolt for greener pastures. This in all likelihood is his last coaching gig.
Our next biggest acquisition is our top draft pick DJ Augustin. As a rookie he should be able to push Raymond Felton for minutes. Larry Brown is a certifiably hell on point guards, so I wouldn't be surprised to see either Ray or DJ as a LB favorite or as a resident of his doghouse throughout the season.
2. What are the team's biggest strengths?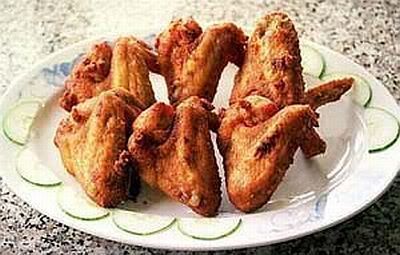 Right now the Bobcats have an overabundance of wings.Would you like a 2 time slam dunk champ that scored 21+ ppg last season and led the league in three pointers made? We have that in Jason Richardson. How about the only player in modern basketball history not named Olajuwon or David Robinson that averaged 2 blocks and 2 steals in a season? Gerald Wallace did that two seasons ago. How about a hard working scrappy guy that worked his way up from the NBDL and was in the top 10 in 3 point % last season, then Matt Carroll is your guy. Are you looking for a player thats always in the right place at the right time, A guy that knows the game and plays the right way, then former ACC player of the year Jared Dudley has to be your guy. How about a guy who has something to prove? Adam Morrison had a rough rookie year, but even during those tough times there were moments where he showed how offensively potent he could become like his 26 point second half outburst against the T-Wolves his rookie year.
All five of these guys deserve minutes, but there just isn't enough time to go around. With that being said, I fully expect one of these guys to be moved before the trade deadline.
3. What are the team's biggest weaknesses?
Two words, Power Forward. At this spot we have a Sean May who is recovering from microfracture surgery, rookie frenchmen Alexis Ajinca, Second year man Jermareo Davidson... and thats about it. If one our wings get traded, you better believe that it will be for a power forward.
4. What are the goals for this team?
Playoffs. Anything short of that would be considered a failure.

5. Will this be the year that the city of Charlotte embraces the Bobcats?
Theres one important thing that you need to know about the people here in Charlotte. This is a city full of bandwagon fans, Of course you have yout diehards like all of the folks here, but the majority of the folks in town are the corporate khaki pants wearing, blackberry clutching, wine and cheese banker types that don't really care to show up for a sporting event unless its "the" place to be seen. If you think I'm exaggerating, take a look at the NFL fans in Panthers stadium this season compared to a down year. This season you can't walk 10 feet with your $11 beer in hand without tripping over half a dozen Biffs and Muffys. Its a shame.
Once we make the playoffs this season, the city of Charlotte (Biffs and Muffys included) will begin to embrace the Bobcats.
Predicted Record: 41-41