0
Bobcats Win Against Denver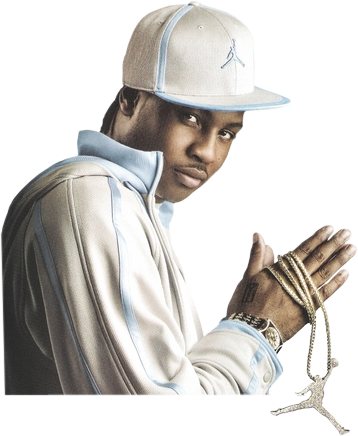 To be honest, I had a crappy feeling coming into this Denver game. Perhaps it was that I had work the night before, having only a few hours sleep before dragging myself up for the game, or that I had a dread feeling that we would probably be blown out of the water. However, it was a win, close win but a win nonetheless.
Biggest matchup coming in today was probably who was to match up on Melo. Melo is a brilliant scorer, highly efficient, strong post game and mid range. However the trio of Diaw, Crash and Captain Jack managed to hold him to 8-21. Considering Melo normally scores at will, it was a good job defensively. The other keys were the big man Nene, JR Smith and Chauncey Billups. Nene was well held with 12 points, JR Smith with 14 and Billups was dominant with 25 points and 5 assists. Billups also missed the last shot attempt to draw OT. Poor Steve Martin thought it was going to OT and screamed out 'And we're going to Overtimeeee.' He later corrected himself.
Point Guard School of Larry Brown:
Billups is a graduate of the PGSLB, while DJ is currently undertaking a Bachelor of How-to-Play-The-Right-Larry-Brown-Way. DJ managed to run the offense very efficiently and well, with some great alley-oops, in which Crash posturised McGuire, which I found hilarious. When the ball goes up for the alley, get out of Crash's way. Mr. Big Shot managed to catch fire also, however it was a 7 point straight run by DJ that helped the Bobcats pull away. Jump shot from deep, no problem. Pure from 3. Didn't guard him, he had the confidence to jack it up and he scored. Mid range jumper when they don't guard him? Another swish. Drive to the hole, take contact, bank it high off the rim to dodge the block and score? Not a problem. DJ showed great assertiveness when the Bobcats needed him, but also great shot selection, not forcing anything.
Captain Jack. What can be said about him? He's big, strong, and he's called Captain Jack for a reason. He stepped up BIG time when we needed it, with an amazing confidence in his abilities to hit KEY 3's and help the Bobcats pull away. Need to pull away from a Denver run? No problem, pass to Captain Jack and he'll knock it down. 4th quarter he hit 3 key shots from long range, allowing the Bobcats to pull away. Also showed a stronger focus on the court, and walked away without losing any money. His 9 rebounds and 7 assists were also a bonus.
Crash. Crash was aggressive early, and it showed. Had a poor night at the line, but his 11 FTA says it all. He was aggressive and went hard at the rack (much like a certain person called Ziggy who loves to go aggressively and hard to the rack). His aggressiveness helped open up the court as he drew 2, 3 defenders and would kick it out, showing from his assist total. Also grabbed 9 boards.
Kwame Brown. 0 points, 3 rebounds, 2 offensive and 1 defensive. 3 fouls, 1 blocked shot, 1 turnover. From the stat sheet, nothing special at all. However, he came in and gave us tremendous defence. Whoever went to the rack, most of the time he would meet them there. Was great defensively, especially against anyone who tried to slash when he was on the court, contesting anything and everything. Stat line? Nonexistent. His Presence? Certainly felt.
Tyrus Thomas, 15 minutes, 16 points from 6-8 from the field and 4-4 from the free throw line. Also chipped in with 4 boards. Unfortunately, it seems that arc foot problems have been stopping Tyrus from playing more minutes, however in his limited minutes before his upper thigh tightened on him, he provided a great scoring lift from the bench.
Boris Diaw. Solid, if unspectacular. Rather Borisy night, best way to describe it. Turned the ball over 3 times, but did some great stuff out there and defended well.
Dominic McGuire. Larry Brown, please don't play him. Seriously...don't. Dom, if you ever read this, please don't waste our possessions taking jump shots that won't go in. Thanks.
The good:
- A Win
- DJ/Crash/Jack showing aggressiveness
- Potential of TT to be an electrifying scorer
- Outrebounded and out passed Denver
- Held Melo to 8-21
The bad:
- Billups 25 points, Livingston+DJ need to pick up their defense.
- Perimeter D not up to scratch still
- Offense stagnates at times, more the fault of Livingston than DJ
The Ugly:
- Turnovers, turnovers, turnovers
- Dominic McGuire playing 4th quarter minutes