0
Smash Mouth: Bobcats trashed by the Nuggets 120-80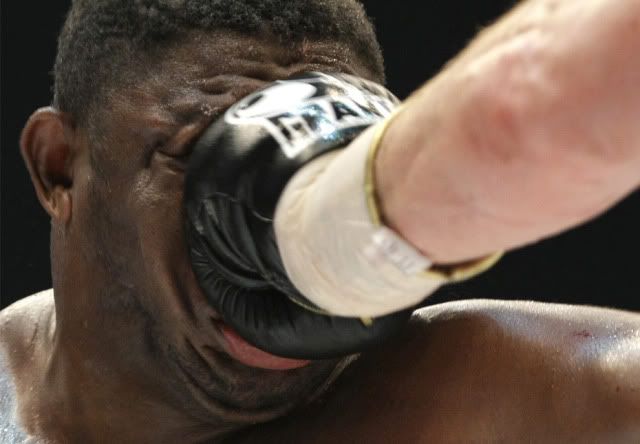 You know you have a problem, as an NBA team, when the guy that was your third string shooting guard and could not get on the floor is the high scorer for your team. You know you have a problem when you start a road trip and lose the first game by 25 points. I hope the Bobcats know they have a problem, because anyone watching this team knows they have problems. This team, known for defensive tenacity , does not at the moment appear capable of stopping anyone from scoring. The Nuggets had seven players score in double figures. You know you have a problem, if your calling card is defense, when you lose by 40 points. It is unfortunate that Charlotte fans have another 22 games of this until the season ends, because if this team can't play any better than this...it will not end soon enough.
It is not unusual for teams to need a period of time to gell after a major trade. The Nuggets traded two starters, Chauncey Billups and Carmelo Anthony, to the New York Knicks. The Nuggets are 5-1 after that trade. The Bobcats traded their starting small forward, Gerald Wallace, to Portland and are 1-2 after that trade. I guess the 'Cats need more time to gell. I guess some teams simply gell faster or get "value" back from their trades. The value for the Bobcats, we hope, will be using the two first-round draft picks they received in the Wallace trade and get some solid young talent since there is no apparent "value" in the players they received from the trade. The team seems to be taking a quick nosedive out of the Eastern Conference playoff race.
The 'Cats, we hope, can rebound from this ugly loss. They lacked energy, passion, and defense against a Nuggets team still headed to the playoffs. The Bobcats appear to be headed for an early season end, since the playoffs don't appear to be in the cards for this itereration of the 'Cats. I guess the Bobcats are now positioning themselves for a better draft pick...or they are simply a very bad NBA team.
The Good:
Matt Carroll with 19 points, Shaun Livingston with 12 points and 7 assists.
The Bad:
The Bobcats bench outscored the starters 43-37. Team shooting 36.7%. Team allowed 7 Nuggets players to score in double figures. Out-rebounded 49-28. Team 3-pt. shooting 23.5%.
The Ugly:
The Bobcats
Next Game:
The Bobcats versus the LA Lakers, Friday March 4: 10:30 pm EST