0
Bobcats lose to Hawks in OT 93-92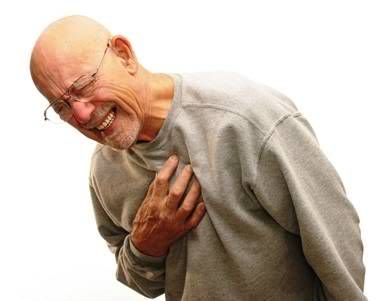 Don't worry guys, the chest pains have subsided. After watching the Bobcats give up a 10 point 4th quarter lead, watching Captain Jack at the line in the closing moments of regulation go 0-2 with an opportunity to put the game out of reach for the Hawks, watching the Cats scrap their way back from a 3 point overtime deficit to gain a one point lead ONLY to lose to a dagger 3 pointer by Joe Johnson at the buzzer... Well, lets just say that it was touch and go there for a while. I started to walk into the pretty light, but modern science and a couple of shots of Bacardi rum brought me back from the brink.
How did my life essence wind up in this precarious situation? Let's recap. The Bobcats got off to a fast start in the first quarter behind Stephen Jackson and Raymond Felton. Ray's shot was dropping all night, Jax... well, we'll get to that shortly. The Cats backslid a little in the 2nd only managing 18 points in the quarter, 3 of which was a beautiful halftime buzzer beater by Felton ( He is making that look routine lately).
In the second half we welcomed back Gerald Wallace. After a quiet first half , he and Josh Smith engaged in an epic battle filled with dunks, blocks and other feats of magnificent athleticism that we mere mortals will never experience.
Josh Smith ruins Theo Ratliff's day at the 56 second mark:
In the 4th the Bobcats gave up a hard earned 10 point lead, BUT with time winding down and the Cats up by 2 we had Captain Jack at the line with a chance to put the game out of reach and something that you would never expect to see happen happened. He went 0-2 from the line with the game on the line. Joe Johnson proceeds to knock down a basket to send the game into OT.
In overtime the Bobcats fell down early by 3, but managed to scrap there way to a 1 point lead behind some big, big, BIG time heroics by Raymond Felton. So with the Bobcats up by 1 with 3.8 seconds left in OT and a foul to give, we should be in good shape, Right?
And then this happened...
The Post-Mortem
Ray was phenomenal in this game with 25 points, 4 rebounds, 2 assists and some HUGE baskets. Unfortunately his biggest mistake came at the most crucial moment of the game when he didn't use that foul that he had to give
Gerald Wallace returned without missing a beat. Fortunately for the Cats, it looks like his ankle injury isn't something that is going to linger or affect his style of play.
And to Stephen Jackson. Many people are going to bash Stephen for missing the 2 free throws and for forcing 3 ( or was it 4 ) 3 point attempts in overtime instead of being patient and working the ball around a little more. But I'm not, For good or bad Jax is Jax. Although seeing those forced threes in OT wasn't fun, he had the guts to take them and if one of those had dropped then we would be talking about a great bobcats win last night. Without the Jackson trade, we would probably still be on the outside of the playoff picture looking in.
Next up, the Miami Heat