0
The Top 7 Sean May photoshops - Lose Weight Now... Ask Me How
Jan 10 2009 07:26 AM | Guest in
Sean May
In this morning's Charlotte Observer, it was confirmed by Sean May himself that he will not see a minute of game action until he gets his weight down to svelte 260 pounds.
Until Sean May weighs 260 pounds, he's not playing basketball for the Charlotte Bobcats.

It's that simple and that non-negotiable. May told the Observer on Friday those were the orders he heard recently from Bobcats managing partner Michael Jordan and coach Larry Brown.
Since we here at Bobcats Planet have always been so full of supportfor Sean while his weight ballooned up to King Kong Bundy-esque levels, We felt that we should continue with our love, support and motivation by presenting to you our Top 7 Sean May Photoshops (with a huge shoutout to BCP member Amour217 who came up with many of these beauties).
#7
6 through 1 after the jump
#6 
#5
 #4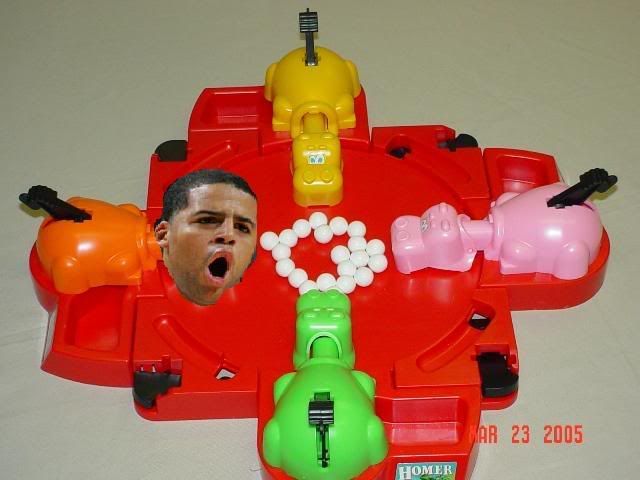 #3
 #2
 #1 My All-Time Favorite
Comments???