0
No Wallace, no problem; 'Cats crown Kings 110-98
Feb 25 2011 06:31 PM | TeeJ in
Recaps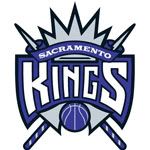 After the trades of co-captain Gerald Wallace and Nazr Mohammed yesterday, and the requisite waiving of Sherron Collins, Dominic McGuire and Derrick Brown, the Charlotte Bobcats entered tonight's game against the Sacramento Kings with eight players in uniform. Stephen Jackson, DJ Augustin and Gerald Henderson made sure that wasn't a problem.
Despite a first quarter technical on Stephen Jackson from referee Eli Roe, who ejected Jack once earlier this year and has had mulitple other run-ins with the mercurial Captain, Jackson was able to put in 30 points on 11 of 19 shooting, along with 5 rebounds, 3 assists and a steal. With Jackson shifting back to his natural position at small forward with the exit of Wallace, Gerald Henderson moved into his new role as starting shooting guard. The second-year Duke product dropped 21 points on 8 of 17 shooting, with 4 rebounds and 2 blocks. He was joined in the 20-point group by point guard DJ Augustin, who shot a terrific 9 of 11 from the field for 23 points to go with his 3 rebounds, 3 assists and a steal. Kwame Brown had a double-double once again, with 12 points and 13 rebounds, while Shaun Livingston added 10 and Matt Carroll 9 off the bench. Brown, who played 45 of the 48 minutes due to the lack of bench players, had a disappointing night offensively, though, only shooting 4 of 13 from the field and a miserable (even for him) 4 of 10 on free throw attempts. Joining him on the disappointment line was Boris Diaw, who attempted just 6 shots and made just one for a 2 point, 3 rebound, 2 assist night in 29 minutes, the lowest of any starter.
Sacramento, playing without star guard Tyreke Evans, the reigning Rookie of the Year, leaned on backup big man Samuel Dalembert, who scored 18 points while adding 10 rebounds in 27 minutes. The Kings were unable to capitalize on 4 players having double doubles, with Dalembert being joined by Beno Udrich (11 points, 13 assists), Jason Thompson (10 points, 13 rebounds) and rookie center DeMarcus Cousins (13 points, 10 rebounds). Part of this was due to Sacramento turning the ball over 18 times. For comparison, the Bobcats final turnover total of 7 was equal to what DeMarcus Cousins acheived on his own. Sacramento also shot 43% from the field to the Bobcats 49%. The Bobcats also outscored the Kings with 14 fast break points to to 5, and 54 points in the paint to 40. The Kings were also called for 26 fouls to the Bobcats 16.
The Bobcats now start a 4 game road trip, starting with Orlando on Sunday at 6:00, and stopping in Denver, Los Angeles (Lakers), and Portland before returning home to face the Clippers on March 7th.
Notes: While the Kings shot over 90% from the free throw line to the Bobcats 71%, a disparity of 14 attempts in the Bobcats favor led to the Kings losing 6 points at the stripe...all 5 of Eduardo Najera's field goal attempts were from beyond the arc, and his only make came with 12 seconds left, drawing cheers from the Bobcats bench, led by Michael Jordan...Tyrus Thomas has begun practicing with the team, as should return to action in the next week or two...Marcus Thornton scored 14 points in his Kings debut after being traded from New Orleans for Carl Landry...Kwame Brown joined Jackson in being whistled for a technical foul after staring down DeMarcus Cousins after a dunk.