0
Portland Blazes Bobcats, 93-69
Mar 05 2011 09:37 PM | TeeJ in
Recaps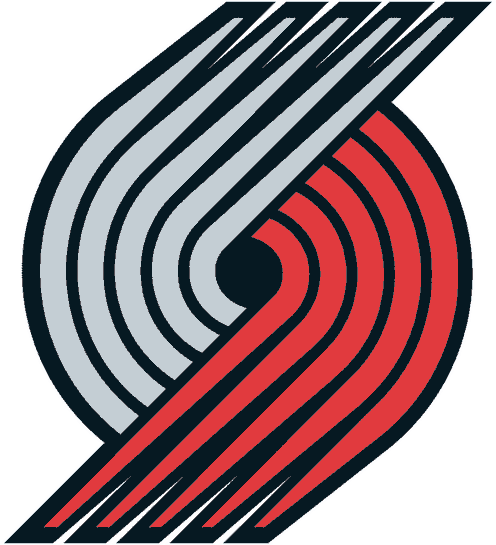 Apparently getting embarrassed in Orlando, Denver and Los Angeles wasn't enough. The Charlotte Bobcats, missing captain Stephen Jackson, made it a perfect 4-for-4 of disgrace on their road trip, being trampled by the Portland Trail Blazers 93-69. Gerald Henderson led the Bobcats with 16 points, and that's all you need to say to know it was a bad night.
Henderson actually had a terrific night. After not playing well the first three games of the road trip, he came alive tonight, shooting 8-13 for those 16 points, with 2 rebounds. DJ White also continued his impressive start to his Bobcats career, scoring 12 points on 6-9 from the field with 9 rebounds and a steal in 26 minutes. However, the only other Bobcat in double figures was DJ Augustin, dropping 14 points on a frustrating 5-12 field goals, including a dismal 1-6 from three point range. Nacho Libre also had 6 turnovers. But the struggles don't end there. Boris Diaw once again gave his best effort to land a spot on the inactive list, offering up 8 shots and making one, finishing with 2 points, 5 rebounds, 5 assists, 2 steals and 3 fouls in 22 minutes. Kwame Brown had an awful night, going 0-6 from the floor and 2-4 from the line to gather 2 points, 8 rebounds and 1 assist in 22 minutes. Dominic McGuire's entrance to the starting lineup didn't improve his lackluster play either, as he contributed a 2-5 night for 4 points, 6 rebounds, 2 assists and 2 turnovers to go with his 4 fouls in 26 minutes. And the bench was no better than the starters. Outside of DJ2, no bench player attempted more than 4 shots, and none had more than 5 points. Shaun Livingston was the only bench player to record an assist, with one, but he also had 4 turnovers. For the second night in a row, the Bobcats went 1-10 from beyond the arc, and Augustin was once again the only to hit a three. The Bobcats as a whole commited 21 turnovers, while the Blazers had just 9. And once again, the Bobcats lost the free throw margin badly, managing to go merely 10-13 from the charity line, while Portland achieved a 21-25 mark.
LaMarcus Alridge led the Blazers with 26 points, and Patrick Mills (12) and Brandon Roy (10) were double digit scorers off the bench. In his first game against the Bobcats, Gerald Wallace put in 7 points on 1-7 field goal shooting, but added 6 rebounds, 3 steals and a block in 27 minutes off the bench. Portland now heads east for a four game road trip, stopping in Charlotte on March 11th.
Notes: Joel Pryzbilla fouled out in 17 minutes, but both he and Dante Cunningham received ovations from their former home crowd...Eduardo Najera was the only Bobcat not to score, not even attempting a shot in his 8 minutes of action...not a single Bobcat had a postive +/- for the game. Boris Diaw was the closest at -3. On the other hand, no Portland player had a negative +/-, with Jarron Collins goose egg being the only n0n-positive score for Rip City...Bernie Bickerstaff, the first Bobcats coach and GM, is a Portland assistant. Matt Carroll is the only remaining Bobcat that Bickerstaff coached...The Bobcats have signed Garrett Temple to a 10-day contract out of the D-League. He will join the Bobcats in time for Monday's game at home against the Clippers.