0
Bobcats News and Notes 10/13

Charlotte Observer - Primoz Brezed returns to the Bobcats following some family issues that needed to be taken care of. Coach Sam Vincent has no plans to rush him back





Vincent said it's too soon to tell whether Brezec will be ready to contribute in
the Nov. 2 opener against the Milwaukee Bucks, but "I think he'll be up to speed
sometime in November.''





Charlotte Observer - Rick Bonnell speaks out on Raymond Felton's poor shooting.





Raymond Felton is shooting 4-of-16 combined in the first two exhibitions.
Remember, he took the most shots on this team last season, while failing to make
40 percent from the field. You do not want this from a point guard, who's
supposed to find teammates good shots.





Anyone who hasn't experimented with EA Sports jersey creator needs to check it out right away . How would you like to see your Bobcats in some of these creations?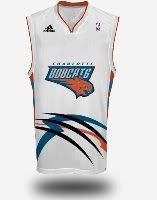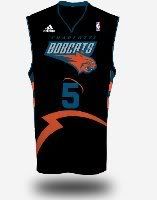 Pretty nice huh?