0
Playoff Game Thread: Game 1 - Charlotte Bobcats at Miami Heat 4/20
Well now... Lets look at this with some perspective.
Two years ago
at this time we were coming off of the worst season in professional basketball history. We were 7-59, the fan base was miserable, embarrassed, we were on the verge of firing our coach AND the Bobcats were the butt of every single joke on Sportscenter, PTI and every other Sports talk show on TV and radio all across the country.
One Year ago
at this time We were coming off of a 21-61 season. It was nowhere near as bad as the year before, but it was still barbed wire bat colonoscopy unpleasant.The Coach couldn't relate to the players, the players hated the coach. The coach refused to play some of the players and as a result we were firing a second coach in 2 years.
Today
the Bobcats are 43-39. We have a coach who is a legitimate coach of the year candidate. We have multiple All-Star caliber players (Kemba and Big Al), The team is fun to watch, there is depth, cap space and the fan base is growing.
All of this brings us to Sunday afternoon. After going through this journey the past few years, the Bobcats are rewarded with an opening round series against 2 time defending champion Miami Heat... Some may look at this as a crap draw in the opening round, but I'd rather look at it as an opportunity. This is the Bobcats opportunity to slay Goliath, there opportunity to shock the world.
This is their opportunity to go in a two year span from historically bad, to very bad, to good, to legendary.
It sounds ridiculous, but its true... They are 4 wins away from having their story never be forgotten in the annals of basketball history. Do you think I'm exaggerating? Take a look at this image.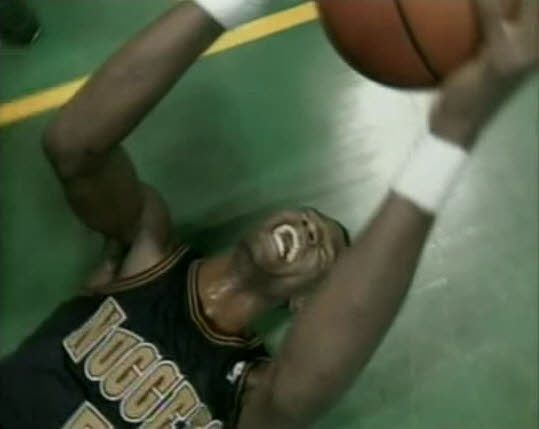 4 wins is all that it took for that image to never be forgotten.
Can the Bobcats do the same and take that first step in game 1 Sunday afternoon?