0
Rested Bobcats Thump the Raptors 114-101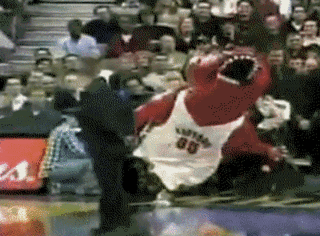 The All-Star break is over and teams returned to play, after a much-needed rest for most, including the Bobcats. Charlotte and Toronto started the game with strong offensive first quarters. Players were hitting their shots and players on both teams looked like they had fresh legs after the break. The 'Cats ended the first quarter with a 33-27 point lead and never looked back.
Charlotte, led by DJ Augustine with 23 points and Gerald Wallace with 20 points, had five players scoring in double figures. The 'Cats also had single digit turn overs, 9, which helped them control play over the last three quarters. Nazr Mohammed led Bobcats re-bounders with 14 off the bench, and Boris Diaw had 9 assists followed by DJ Augustin with 8.  Stephen Jackson left the game with what was described as a pulled hamstring; we can only hope that this is not a serious injury.
The 'Cats, we hope, are stopping what has been a disturbing trend of not playing inspired basketball against lesser opponents. Toronto, one of the league's weaker teams with only 15 wins, looked like the lesser team against the Bobcats tonight. If the 'Cats want to make the play offs, these are the games they have to win.
The Good:
Stephen Jackson with 23 points; Gerald Wallace with 20 points; Boris Diaw with 16 points and 9 assists; DJ Augustine with 23 points and 8 assists; 81% free throw shooting; only 9 turn overs.
The Bad:
Stephen Jackson left the game with an injured hamstring.
The Ugly:
Nothing to speak of...
Next Game:
The Sacramento Kings versus the Bobcats, Friday February 25: 7:00 EST