0
Blogcat's Take, 1/9
Jan 09 2016 12:46 PM | Blogcat in
Featured
Now that I've had a chance to sit for a few days on that burning hemorrhoid of a loss to the Phoenix Suns Wednesday night, I think I have a little better perspective on things. My initial knee-jerk reaction to the game was a literal knee-jerk, followed by several convulsions of dyspeptically aghast rage. The Hornets were so hopelessly incompetent—especially on defense—against an imploding catastrophe of an opponent in the Phoenix Suns that several brave sofa pillows sacrificed their lives in the line of duty to protect their fellow furniture from my deadly remote control slamming spree. But like I said, I've had a chance to reflect a little more over these last few days, and I'm so confident that I've come up with some cogent points, that while you read this, just picture me assuming the Dave Gettleman Lecture Stance:
The first thing to keep in mind is that the Hornets were beaten up like a 14-year-old's masturbation sock going into this game. Technically, they were only missing Nic Batum against Phoenix, but Jeremy Lamb (right wrist) didn't look right. For one thing, his only made shot was a left-handed layup. For another, how else do you explain this switching fiasco with Brian Roberts:
I have to believe Jeremy Lin (ankle) and Spencer Hawes (back) were also wounded. Hawes, who's only played two games since the 23
rd
, looked nearly as bad mentally as he did physically. He was a walking man-bun of confusion against the Suns, and he seemed genuinely unaware that John Leuer was allowed to shoot from beyond 15 feet. When Leuer drilled a 3 right in Hawes' late-arriving face I half-expected Hawes to complain to the ref for not first announcing Leuer's 3-point eligibility over the PA system. Meanwhile, Hawes went 0-for-5 from the field, including a
pitiful
, geriatric-looking putback attempt in the second quarter that barely even hit the backboard, let alone the rim. Lin's final stats didn't look grotesque, but 3 of his 5 turnovers were of the bobbled fuck-up variety, including a really brutal one in the 4
th
quarter with the team down 96-89 and trying to make a comeback. This was also one of those games in which his talent for drawing contact turned into a vice rather than a virtue; the refs weren't buying the fouls he was selling, resulting in Lin lying washed out on the floor a Zellerian number of times with nothing to show for it. In conclusion, these three and hopefully Batum have healed since this debacle.
Second, as bad as the defense has been, it's got a very detectable and (hopefully) fixable flaw. Per NBA.com's game tracking stats, the Suns took 45 unguarded field goal attempts. To put that number into context, it was 5 more than the number of unguarded attempts OKC took on Saturday, and it was 2 more than Golden State took on Tuesday. It was also 6 more than the number of
guarded
attempts the Suns took (both OKC and the Warriors took more guarded shots than unguarded ones). The chief beneficiary of this nonsense was Mirza Teletovic, who hit 6 of his 14 unguarded shots. If you haven't purged this waking nightmare of a game from your mind, you probably remember 2 of them: they were 3-pointers on the last two Suns possessions of the 3
rd
quarter that eliminated both the Hornets short-lived 5-point lead and their fans' mental hygiene. They both also resulted from Frank Kaminsky's inexplicable choice to leave Teletovic and join Kemba Walker in a double-team on Suns guard Brandon Knight, even though Walker was in no danger of getting passed by. It was very, very frustrating. Teletovic is not known for his And-1 mixtape-ready dribbling skillz. He is known for parking his Big Boy-esque pompadoured ass outside the 3-point line and chucking it as soon as he gets it. (I'm getting mad about it all over again). Don't believe me? Watch: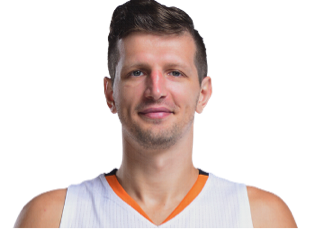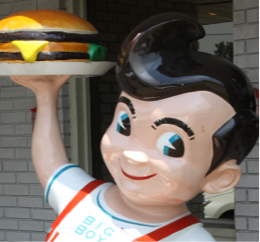 Wait, sorry, that was the pompadour comparison. Here's the 3-point chucking:
Anyway, my main point is just that the Hornets were giving out open shots needlessly, and this seems to be symptomatic of an ongoing trend. For the season, the Hornets still rank
14th overall in defensive efficiency
, which is respectable. But since this swoon began on December 11
th
, they've been only 21
st
, which is
not.
And one of the biggest thorns in their side has been those above-the-break 3-pointers, wherein they've allowed a league-worst 40.3 shooting percentage, a full 2.8 percentage points worse than the second-place Kings. Teams have figured this out, too, because they're launching 20.6 of these suckers a game over the past month, also a league worst. Most of these are coming off high screens, where the Hornets really, really struggle. That Teletovic clip was really representative of what's been happening: the Hornets wings and bigs get confused on if and whom they should double-team, and/or they don't trust their guards, and/or they just get caught in the screens. If you look at the worst defenders on the team in terms of handling
opponents' off-screen shots
, it's most of the wings and bigs: PJ Hairston (who, being in the 5
th
percentile, is also one of the very worst in the league), Spencer Hawes, Jeremy Lamb, Cody Zeller, and Marvin Williams. It's actually NOT point guard Kemba Walker, who grades out as a decent defender against screens. Tellingly, Nic Batum ranks fairly highly, too, and thus I haven't rooted for a Frenchman's foot to heal so quickly since Philippe Petit, because the Hornets are getting exposed in his absence. If Clifford can coach these guys up better and get somebody to work some Mr. Miyagi magic on Batum, we might be able to stop the bleeding.
Which brings me to my final point/thought/non-sequitur: Coach Clifford is doing everything he can. Considering all of the injuries the Hornets were suffering from on Wednesday, his lineup management was really remarkable. Hawes and Lamb didn't play a minute of the second half, and Lin only played about 12 minutes. Now, as mentioned before, that might have been because all three were still injured themselves; but whatever was going on, Clifford knew that they were not getting the job done. A less decisive coach might still have tried to ride them anyway. Instead, Kemba played all but a minute and eight seconds of the 2
nd
half, Cody Zeller played all but three-and-a-half minutes, and Troy Daniels—Troy Daniels! The NBA player equivalent of duct tape! Use him only when you really can't find anything else to hold things together!—played all but about 3 minutes. And it damn near worked. On a night in which nobody on the team wanna be startin' somethin', Kemba (with a comical 50% 4
th
quarter usage rate) and Daniels nearly pulled this team's carcass out of the incinerator.
But not quite. Said Clifford afterward, "I don't care if it's the NBA or not, you're not going to play with the effort they're giving defensively. You can't get rung up the way we did like tonight." You can tell a man's frustrated when in a single quote he goes from first person singular, to second person singular, to third person plural, back to second person singular, and rounds it all out with first person plural. If only the Hornets could switch on their defensive rotations like Clifford does on his grammatical persons, this team would be the '96 Bulls. Anyway, although I probably shouldn't, I'm going to trust this coach to keep fidgeting with this team's light bulbs without sticking his fork in a wall socket. If Batum can come back soon and—dare I say it?—with Michael Kidd-Gilchrist all of a sudden lurking, we might still be in a position to make a run for that coveted 8
th
slot, despite Thursday night's atrocity.
(Reminder: Please don't forget to check out my e-book at the following
link
)(Other Reminder: Please follow me on Twitter
here
)